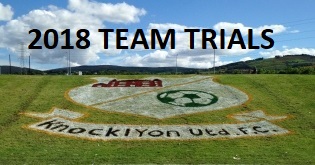 TRIALS AND OPEN TRAINING SESSIONS FOR TEAMS FOR THE 2018 SEASON
ALL OF THE BELOW SESSIONS WILL TAKE PLACE AT THE ASTRO PITCH BEHIND
ST. COLMCILLES COMMUNITY SCHOOL, SCHOLARSTOWN RD, KNOCKLYON
| | |
| --- | --- |
| U08 (2010) | Mon 8th /Thurs 11th /Fri 12th All 6pm-7pm AND Sun 14th 10-11am |
| U09 (2009) | Mon 8th 6pm-7pm |
| U10 (2008) | Mon 8th 7pm-8pm / Wed 10th 6pm-7pm |
| U11 (2007) | Sun 7th 10am-11am / Wed 10th 7pm-8pm |
| U12 (2006) | Tues 9th 6pm-7pm / Sun 14th 11am-12pm |
| U13 (2005) | Sun 7th 12-1pm / Mon 8th 8-9pm / Tues 9th 7-8pm |
| U14 (2004) | Tues 9th 6-7pm / Sat 13th 12-1pm |
| U15 (2003) | Sat 6th 1pm-2pm Tues 9th 8pm-9pm / Thurs 11th 7pm-8pm |
| U16 (2002) | Wed 10th 8pm-9pm / Thurs 11th 9pm-10pm / Sat 13th 1pm-2pm |
| U17 (2001) | Fri 12th 7-8pm / Sun 14th 1-2pm |
| U18 (2000) | Sun 7th 1-2pm / Tues 9th 9-10pm / Thurs 11th 8-9pm / Sun 14th 12-1pm |
WE HAVE SEVERAL TEAMS AT EACH AGE GROUP.
PLEASE ARRIVE 10 MINUTES BEFORE THE START TIME TO REGISTER.
WE ARE VERY INTERESTED IN OUTFIELD PLAYERS FOR OUR U15 MAJOR (2003), U16A (2002) AND
U18 SDFL PREMIER, DDSL MAJOR 1 & 2 (2000) TEAMS AND GOALKEEPERS AT U14 (2004), U16A (2002) & U18 DDSL (2000).
ALL TEAMS HAVE OPEN TRAINING SESSIONS AND ALL ARE WELCOME TO COME ALONG AND JOIN IN FOR TEAMS THAT HAVE PLACES AVAILABLE.
ALL TEAMS TRAIN TWICE A WEEK & ARE COACHED AT LEAST ONCE A WEEK BY UEFA QUALIFIED COACHES.
GOALKEEPER TRAINING IS IN PLACE THROUGHOUT THE SEASON.